Some bad news surfaced a couple of days ago. After 13 books, the Apocalypse Weird – the multi-author, shared world publishing project from Wonderment – is no more.
For those unfamiliar with the project, the goal was to publish a series of interconnected books written by some of the hottest indie authors out there. Each author would create their own series and would wreak havoc on one part of the world – Texas or California or New Orleans for example. Each series would be tied together by some common elements. Over time the various series would come together into one big climactic event.
Sadly, it's not to be.
Apocalypse Weird was an ambitious, exciting, some might say crazy, idea. Over the last nine months or so the Wonderment team have released 13 well written, entertaining, professionally produced books (including a cook book!). I haven't read them all but the ones I have were fantastic and I was looking forward to reading the sequels.
Unfortunately, publishing isn't cheap. The cost of professional covers, professional editing, professional formatting quickly adds up, and that's before you get to marketing. Wonderment just weren't seeing the return on the books to cover the costs and were forced to make the painful decision to shutter the company.
The good news is that, being a group of human beings rather than a bottom line driven corporate machine, Wonderment are returning the rights to all the Apocalypse Weird novels to the authors. That leaves the authors free to continue their series if they want to and many of them have already said they will do just that.
As for my own Apocalypse Weird novel, Siren's Call, I'll definitely be releasing it myself. No firm release date yet and it won't fit into my schedule until next year but there will also be a couple of sequels. I had a whale of a time writing the first book and I'm looking forward to returning to that world. In fact, I seriously considered setting aside my current zombie project to write those sequels instead but that would delay my next book release for too long so I've decided to stay the course.
If you'd like to hear when Siren's Call gets a release date you can sign up for my newsletter – I'll give you four free short stories immediately for your trouble.
I'm gutted that Apocalypse Weird won't continue in its original form but at least the individual strands will live on. I've been very fortunate to be involved in the project and in the process met a host of great new authors, and made some new friends along the way.
If you want to keep an eye on what the various Apocalypse Weird authors are doing, Wonderment have posted a handy set of links right here and if you haven't sampled the Apocalypse Weird yet you can still get the first wave of books from Amazon.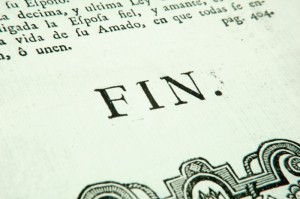 You can find out more about my upcoming releases, and get four FREE books by signing up for my newsletter here.
[
The End of the Apocalypse 
by Philip Harris first appeared on
Solitary Mindset
on 8th November 2015]