There's only about 60 hours to get on board the Apocalypse Weird Indiegogo crowd funding campaign so here's 7 reasons why I think you should take a look at it.
1) It's the first of its kind. This is, as far as I know, the first time so many traditionally published and indie authors have joined forces to create such a far reaching and ambitious shared world.
2) Where else can you find books that feature zombies, Terminators, terrors from the outer dark, mad scientists, solar pulses, hurricanes, Hoodoo Mafia, psychotic scientists, killer polar bears, blood cults, more zombies, killer viruses, mutant children, and ALIENS!? (Not all at once, obviously although that could be fun…)
3) Where else can you read about the forces of evil wreacking havoc in and on Nashville, Ellesmere Island, Chicago, Orlando, Disneyworld, Houston and most of the rest of Texas, New Hampshire, Los Angeles, the Mississippi Delta, ancient Sephervaim, Assyria and Babylon, Ohio, Virginia, Pittsburgh, Pennsylvania, North Carolina, Roanoke Island (Croatoan!), Detroit, Atlanta, Manhattan, Long Island, Phoenix, St Louis, The International Space Station, Ireland, Nepal and more, including London, England (that one's mine)?
4) Where else can you read diverse, interconnected books by people like these guys:
5) It's just the tip of the iceberg. As one of the Apocalypse Weird authors, I've been fortunate enough to get a peek behind the curtain at some of the things that are planned for the shared world and it's very cool. Very, very cool.
6) Easter eggs! There's links and clues to that bigger story peppered throughout the books and if you're reading on an ereader you can delve deeper into the world of Apocalypse Weird without leaving the relative safety of your armchair. At least until the apocalypse reaches out and delves deeper into you.
7) Those covers. Come on, Mike Corley is putting together a fantastic series of illustrations. All the books are available as ebooks, but just think how incredible they'd look lined up on your bookshelf.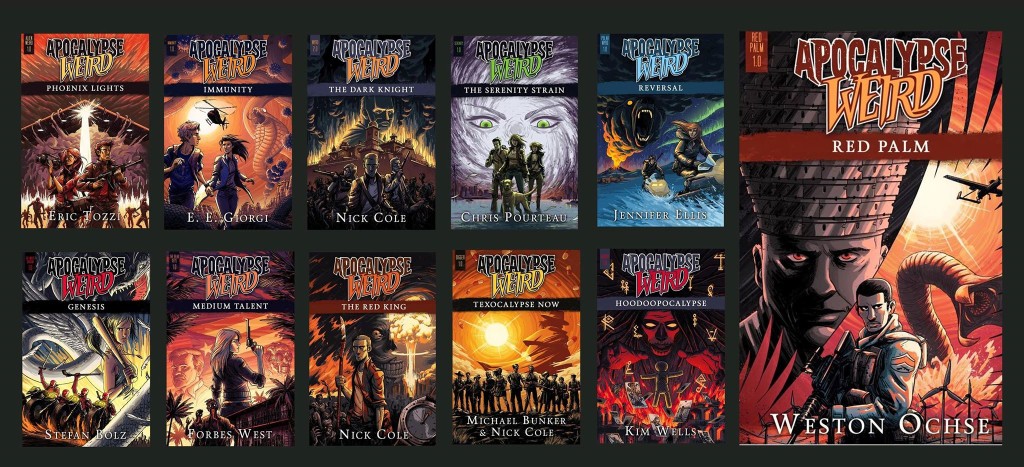 8) And last but not least, the books are all great reads. The reader feedback on every single book has been excellent. They're well written, well edited and entertaining.
And they're all so varied. I'm buying them all without a second's thought and they go straight to the top of my to be read pile. I'm three quarters of the way through E. E. Giorgi's Immunity and it's very different to The Dark Knight which is different to The Serenity Strain which is completely different to Texocalypse Now. Every author is bringing their own take to the Apocalypse Weird world and I haven't been disappointed by any of them so far.
So, if you've got even the slightest interest in well written, superbly entertaining post-apocalyptic fiction, check out the Indiegogo campaign before it's too late.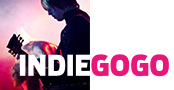 Get a FREE copy of my short story, Only Friends by subscribing to my newsletter.
[8
 Things That Make Apocalypse Weird Cool
by Philip Harris first appeared on
Solitary Mindset
on 18th May 2015]