I just finished the final tweaks to the first draft of my Apocalypse Weird novel, Siren's Call. The final word count came in at 68,162.

Still lots of work to do, but I'm very happy with how it's turned out so far.
Now it sits on my hard drive for a couple of weeks or so to fester. Then I'll come back to it for a fresh look and two more revision passes before it goes to Ellen Campbell, the Apocalypse Weird editor.
Don't forget, the team at Wonderment Media (the masterminds behind the Apocalypse Weird project) are running an IndieGoGo campaign. There's lots of cool stuff there, including signed books, limited edition hard covers, manuscript critiques and a lifetime subscription to Apocalypse Weird (which would include my book so it's worth the money just for that. Maybe).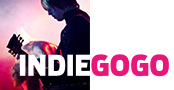 Get a FREE copy of my short story, Only Friends by subscribing to my newsletter.
[
Siren's Call is Finished…Sort Of
by Philip Harris first appeared on
Solitary Mindset
on 16th May 2015]