I'm really planning on spending the first three months of this year finishing up stories that already exist but one of my "bucket list" publishers has an open call for submissions for an anthology that I'd like to be part of.
So, I wrote a new story last week. It's kind of a horror romance. I finished the first draft last night – 7,495 words (the limit for the anthology is 7,500) – and I'm very happy with how it came out. I used the seven point story structure and a few things I learned on Mary Robinette Kowal's short story workshop, and I think it's really improving my work a lot.
It will sit on my hard drive and fester for a week or so now. Then I'll revise it before sending it off. I also need to think of a good title by then. It's called Menagerie at the moment but I'm not sure that'll stick.
This is the (current) opening line.
The steak on Lucy's plate reminded her of the body in her refrigerator.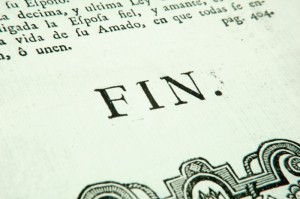 [
First New Story of the Year
 by Philip Harris first appeared on
Solitary Mindset
on 10th January 2015]