A surprisingly good week…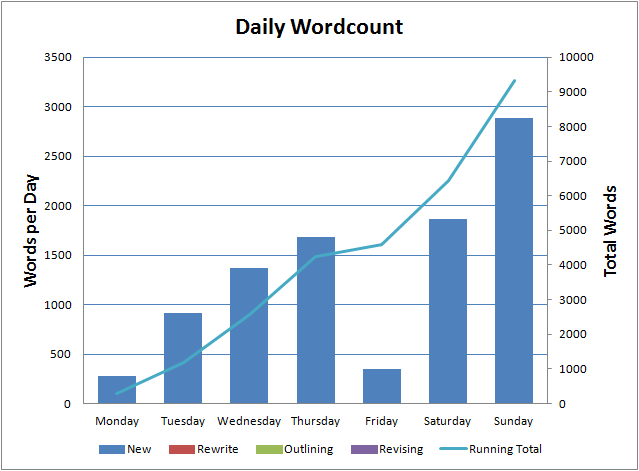 That's 9,326 words – certainly one of my most productive weeks, despite the fact I wasn't concentrating on word count.
I made a big push over the weekend to finish The Zombie Book, got really wrapped up in the final few chapters and spent a lot more time writing than I would normally. They're all finished now, I'm just doing a pass through to address a few notes I made as I wrote and then the first draft will be complete. Still lots of work to be done before the book is fit for (in)human consumption but I'm very happy with it so far.
[
Metrics Monday – 20th October 2014
 by Philip Harris first appeared on 
Solitary Mindset
 on 20th October 2014]