Another stellar week – 7,441 words in total.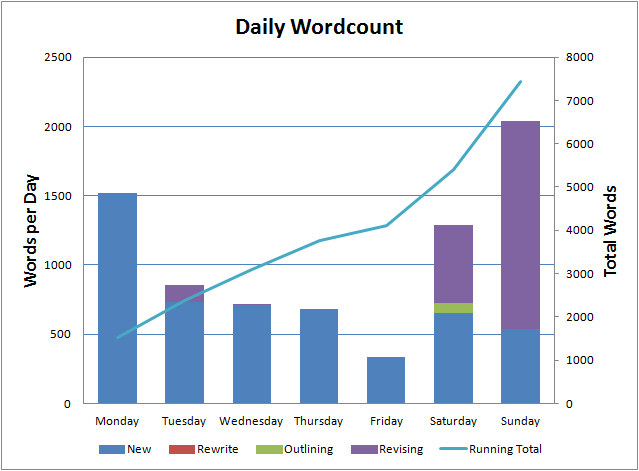 Inspired by Mary Robinette Kowal's short story course and a couple of extra days off work, I was able to make a big dent in The Zombie Book, pushing past the halfway point. I also did a revision pass on the first fifty pages or so and they're ready to go off to an editor for some feedback.
So, that's three weeks in a row that I've broken the 7,000 word mark. We'll see whether I can maintain that this week.
[
Metrics Monday – 8th September 2014
 by Philip Harris first appeared on 
Solitary Mindset
 on 8th September 2014]