Not quite as a productive week as the last one but I've had some real world stuff to take care of so I'm happy with the 5,648 words I did manage.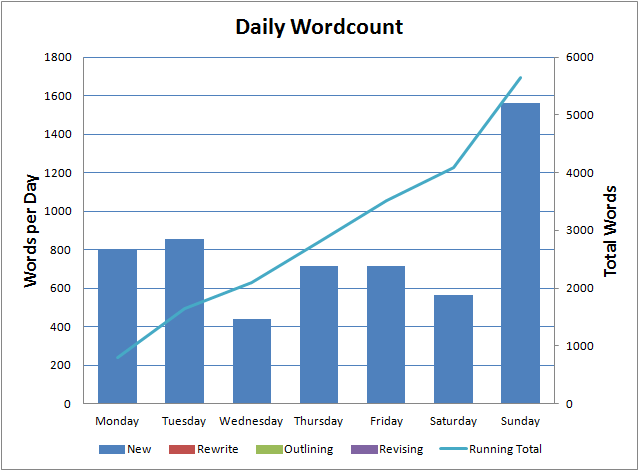 That spike on Sunday was thanks to a couple of productive writing sessions, one sitting in the park on Burnaby Mountain and the other sitting on the bed next to the air conditioner.
As with last week, this was all on The Zombie Book and I'm now about a third of the way through the first draft. I'm expecting it to come in at around 72,000 words and I'm pretty much dead on track for that. No pun intended.
I'm hoping to increase my productivity for the next few weeks. My goal is to at least break the 7,000 word per week mark until the first draft is finished. We'll see how that works out.
[
Metrics Monday – 18th August 2014
 by Philip Harris first appeared on 
Solitary Mindset
 on 18th August 2014]