Vancouver's heatwave continues which is making it very tough to work at home. Unfortunately, I'm working on the edits to the first draft of Leah which means I need to work on the PC in my office. I really should get Scrivener set up on my old laptop so that I can work somewhere cooler, like the Sahara or, failing that, the library.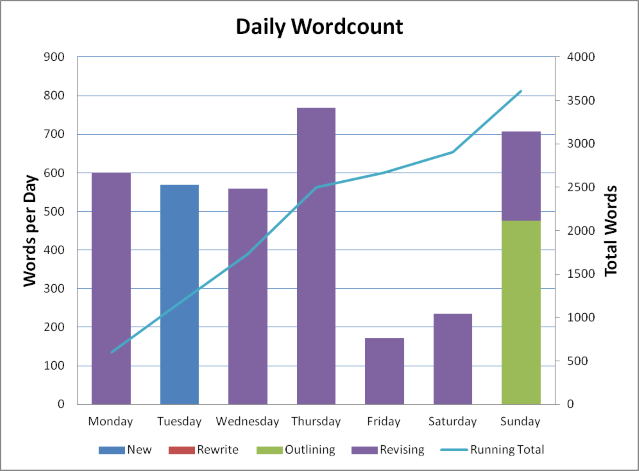 Still, I managed 3,610 words. The vast majority of that was on Leah and that first draft is almost finished.
My wife had a horse riding lesson on Sunday afternoon so I took my iPad along with me and spent half an hour or so working on a chapter by chapter breakdown of my next novel. It's something I haven't done before, outlining at a chapter level, and I'm still using the seven point story structure but I think having a more detailed outline as well will help me avoid writing myself into a corner. That's the plan anyway.
Goals for this week (beyond a couple of more interesting blog posts) is to wrap up Leah and the outline. Shouldn't be too tricky, even with the heat.
[
Metrics Monday – 14th July 2014
 by Philip Harris first appeared on 
Solitary Mindset
 on 14th July 2014]