I spent three days at home this week, which meant I got plenty of time to write and clocked up another 6,517 words.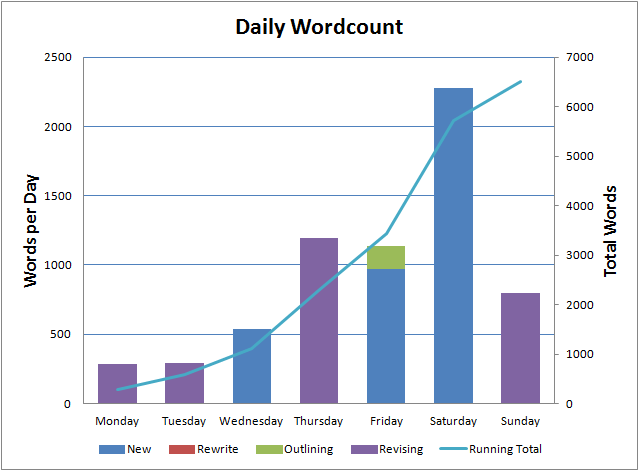 I've switched to editing Glitch but half of that word count was a new story, tentatively titled The Face in Benefit Park. I finished the first draft on Saturday and I'm really happy with it. I'll leave it to fester for a few days before revising it and then running it past my first reader – my wife.
I'm not expecting this week to be as productive – word counts should be a lot lower while I revise Glitch.
[
Metrics Monday – 19th May 2014
by Philip Harris first appeared on
Solitary Mindset
on 19th May 2014]