Another very productive week – 6,324 words.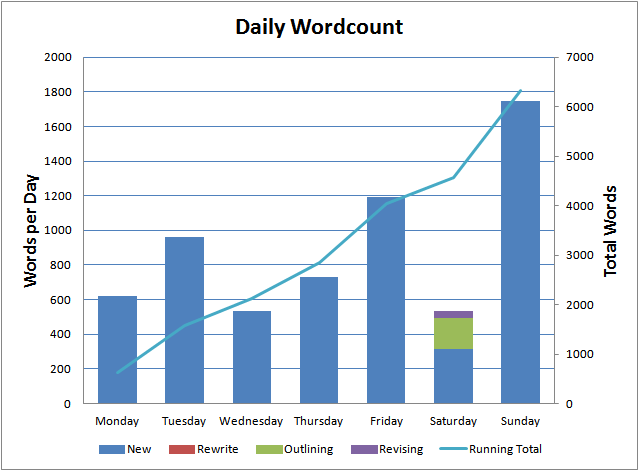 The majority of that was working The Ghost Smuggler but I did also revise Immersion Therapy and outline a new story which doesn't have a title yet.
Unfortunately, The Ghost Smuggler isn't finished and I need to move on so I've put it aside for (hopefully) a couple of weeks to work on the Glitch revisions. I've got some time off this week (including a Canadian long weekend) and I'm not back to a full training schedule yet so I'm hoping to make a big dent in it over the next few days.
[
Metrics Monday – 12th May 2014 
by Philip Harris first appeared on
Solitary Mindset
on 13th May 2014]