This book just keeps getting longer. I wrote another 5,046 words last week and the majority of that was new content for The Ghost Smuggler.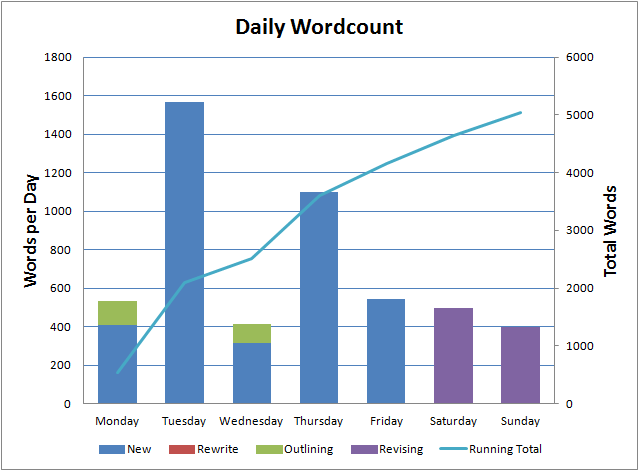 I'm happy with that word count – particularly as the weekend was pretty much a write off because of the marathon. But I was originally expecting this draft to come in at around 80,000 words and now I it looks like it will break 100,000. The book's definitely getting better all the time but I really needed to have finished this draft by now. I don't want to put it aside until it's done so I'm getting further and further behind.
I did also outline a couple of new short story ideas, both of them horror. I enjoyed writing The Bone Boy so much I've decided I need to get back to horror for a while but that will have to wait until I get The Ghost Smuggler out of the way.
[
Metrics Monday – 5th May 2014
by Philip Harris first appeared on
Solitary Mindset
on 5th May 2014]