A total of 3,506 words of fiction this week.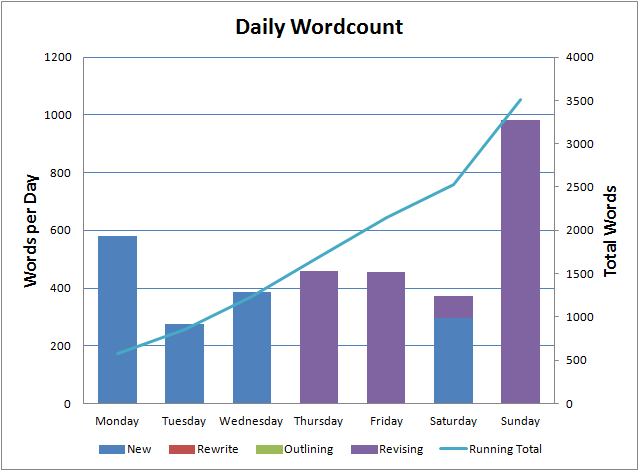 I spent the whole week working on the second draft of The Ghost Smuggler – inching towards the end. I realised yesterday I need to add another chapter which isn't helping with my pace but it will make it a better book.
I will be very glad when this draft is finished, even though there's still going to be plenty of work to do on it.
[
Metrics Monday – 28th April 2014
by Philip Harris first appeared on
Solitary Mindset
on 28th April 2014]