I'm behind on The Ghost Smuggler. I really need to get this second draft complete by the end of the month and it's looking increasingly unlikely. I figure I'm a couple of weeks away from finishing. It's a deadline I set myself but there is an underlying reality to it. I need to move on to editing Glitch Mitchell and the Unseen Planet and that really does have a deadline – I'm sending it to an editor at the beginning of July.
Last week's word count wasn't too bad – 4,675 words although that does include Friday's writing exercise and I spent some time revising Immersion Therapy.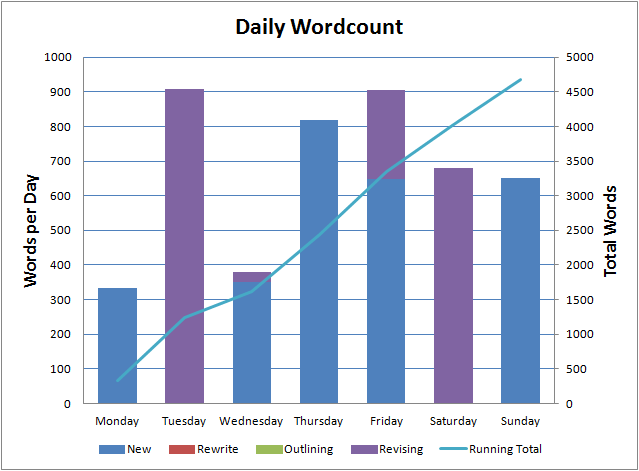 The reason I'm spending so much more time on The Ghost Smuggler is very simple. I'm still writing a lot of new chapters. Most of them are replacing the old ones and I'm far happier with the new story than I was with the first draft but it means it's taking a lot longer than I'd originally hoped.
Still, it will be worth it in the end.
[
Metrics Monday – 21st April 2014
by Philip Harris first appeared on
Solitary Mindset
on 22nd April 2014]