After a couple of very successful weeks I only managed a measly 2,017 words last week – primarily thanks to my day job taking up most of my spare time.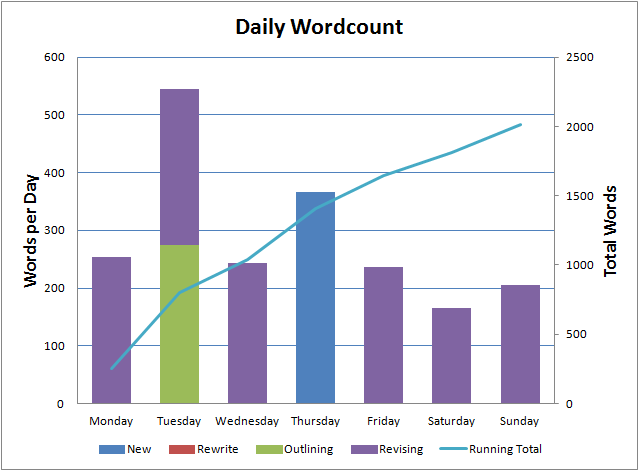 In my defence, I did wrap up the almost last draft of my new short story – Immersion Therapy and revisions take a while but don't generate much word count.
I also got through a couple more chapters of The Ghost Smuggler, did some outlining of my zombie novel and wrote a few hundred words to get a feel for that one. The current plan is to start writing it in July – I should be done with the revisions of The Ghost Smuggler and Glitch Mitchell and the Unseen Planet by then.
I'm hoping for a better word count this week but I'm spending the next few days in San Francisco at an internal Developer Conference. That's a bit of a mixed blessing as far as writing goes. I get a couple of flights I can use to write and I don't lose time to running or commuting but on the flip side there are usually a lot of after hours events and I'm presenting which means I'll be preparing for that during my free time.
[
Metrics Monday – 7th April 2014
by Philip Harris first appeared on
Solitary Mindset
on 7th April 2014]