We haven't watched a lot of movies so far this year – mostly due to extra travelling, marathon training and more time spent writing. In an effort to correct that (and free up some space for more films), we dusted off the DVR this weekend and watched a couple of films.
First up was The Colony (2013).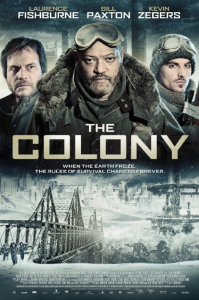 This story of a Hugh Howey-esque underground colony trying to survive in a world that's permanently covered in snow was pretty uninspiring. Despite some decent actors (Laurence Fishburne and Bill Paxton) I never really cared about the characters and it never really delivered on the tension.
We played things safe on Saturday and watched Parker (2012) – based on a book by Richard Stark (otherwise known as Donald E. Westlake).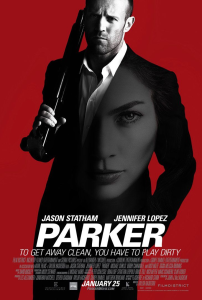 Ethical career criminal Parker is betrayed by his crew and left for dead. Thankfully for the audience, he's not and sets out to get his revenge (and muscle in on the crew's next job). This was pretty much what you'd expect from a Jason Statham film with the added star power of Jennifer Lopez thrown in. To me it felt a bit more like a "real film" than a vehicle for Statham's combat prowess (probably due to the pedigree of the source material) and the fight scenes were less over the top than something like The Transporter. It's not exactly Oscar material, but it was a decent popcorn movie for a Saturday night.
[
Weekend Movies
by Philip Harris first appeared on
Solitary Mindset
on 31st March 2014]