Another mediocre week, just 3,527 words on Glitch including a bit of outlining.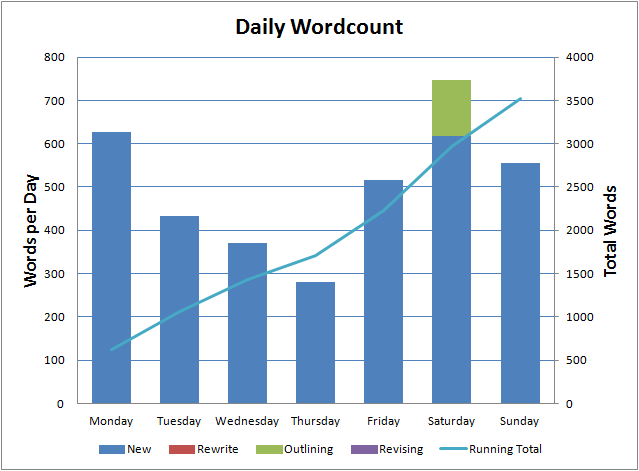 I did break a couple of milestones. I reached 122,335 words for the year, breaking the 120,000 mark and my previous best of 119,514 words from 2010 when I wrote the original version of The Ghost Smuggler. Interestingly, it's taken me quite a lot longer to write that many words this time – 198 hours compared to 149 in 2010. Hopefully that's because I'm focusing on quality rather than quantity.
Still plenty of time for writing this year (just not in the next week) so I'm setting my sights on a 150,000 word year. It's good to have goals, even arbitrary ones.
[Metrics Monday – 21st October 2013 by Philip Harris first appeared on Solitary Mindset on 21st October 2013]