Not quite my least productive week since I started my writing streak (which now sits at 106 days) but close. In fact, this week's total of 3,202 is only 6 words more than my lowest.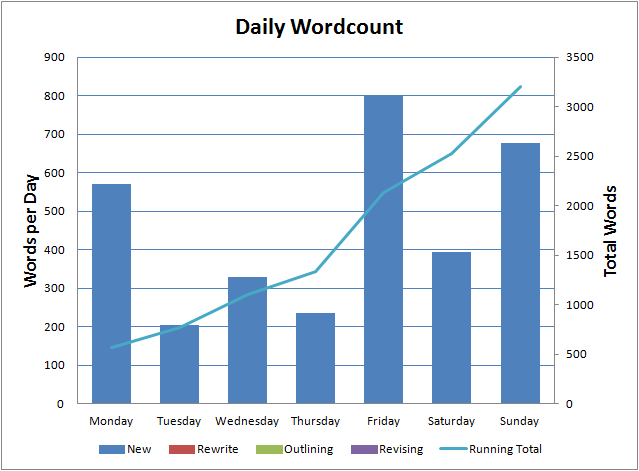 This week was only saved by the fact that I wrote almost 800 words on the ferry on the way to Victoria, and managed to stay awake long enough on Sunday night to add 677 words – a lot more than I was expecting.
Still, I've broken the 20,000 word mark on Glitch Mitchell and the Planet Within (working title). I don't have high hopes for this week either, I have a day off but I'm also going to very busy with a day job project.
[
Metrics Monday – 14th October 2013
by Philip Harris first appeared on
Solitary Mindset
on 14th October 2013]