Another very busy week, but I did manage to continue my writing streak – bringing it to 99 days.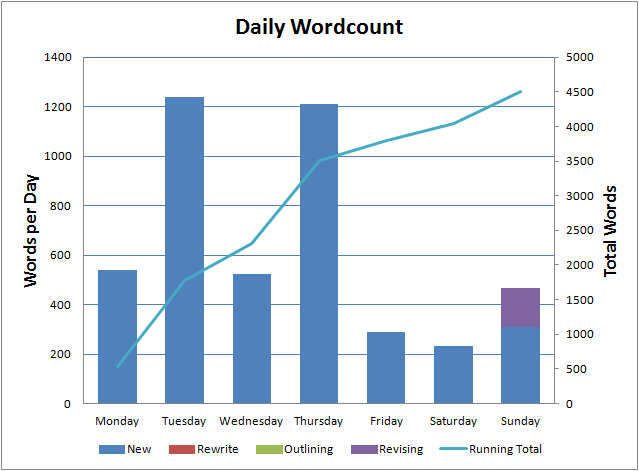 Total word count for this week was a respectable (for me) 4,502. Most of that was spent working on Glitch but I did revise a flash piece I've been working on called The Ride.
This week will be hectic. I've got a lot of day job work to be done, especially as I'll be out of town for a few days at the end of the week running the Victoria Marathon for the second time.
[
Metrics Monday – 7th October 2013
by Philip Harris first appeared on
Solitary Mindset
on 7th October 2013]