Not a great week from a writing perspective, just 3,619 words. Most of my spare time was taken up with a new day job project. It isn't the least productive week I've had but it's close (I had a 3,196 word week six weeks ago).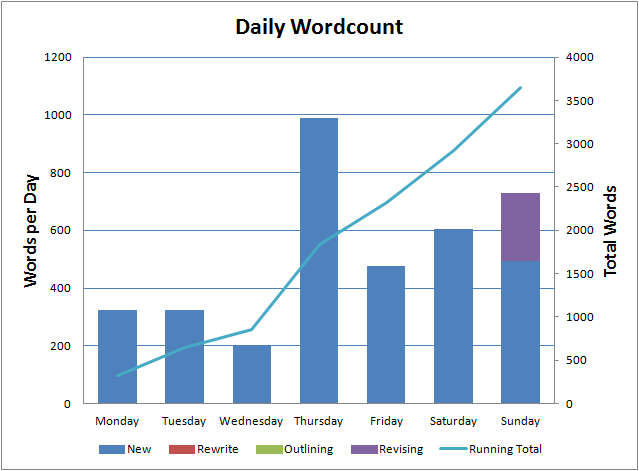 Still, I continued my writing streak (92 days and counting) and broke the 12,000 word mark on Glitch. I did spend a big chunk of time writing yesterday; revising and sending out my monster story, Saviour. That's the eighth story I've written this year and I still have four more first drafts to revise.
My total word count for the year is 111,072 words. I should easily smash through my previous record of 119,514 words set in 2010.
Overall, my renewed focus on writing is making for a very productive year. More importantly, I'm really enjoying writing. More and more I'm choosing to write over TV or videogames, rather than having to force myself to put them aside.
[
Metrics Monday – 30th September 2013
by Philip Harris was first posted on
Solitary Mindset
on 30th September 2013]