All Glitch all the time.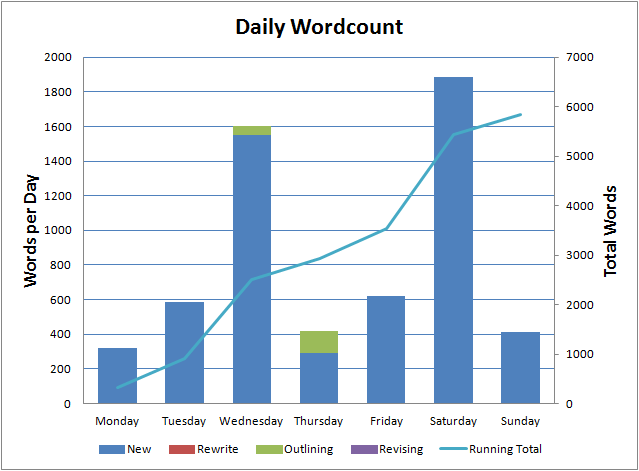 Thanks to two surprisingly good days, I managed 5,840 words on Glitch this week, bringing the total word count up to 8,702 (plus 1,000 words or so of outline). This week should be better – I've got a couple of days off from running (although I've got a splitting headache this evening that may scupper my chances of getting a good start to the week.
I've got three stories I need to edit this week and my secret day job prototype has transformed into a secret day job project so that will eat up some of my mindspace, if not my time.
[
Monday Metrics – 23rd September 2013
by Philip Harris first appeared on
Solitary Mindset
on 23rd September 2013]