Here's the rundown of my writing stats from 2012 (numbers in brackets are values from 2011).
Stories sold: 5 (1)
Writing time:  64.2 hours (114.6)
Total word count :  34,520 (24,418)
Short story word count: 3,945 (24,418)
Average words per hour:  626 (408)
Average words per day (full year):  94 (67)
Days of writing: 48 (70)
Average words per day of writing:  719 (207)
First drafts completed:  3 short stories (6 short stories)
Final drafts completed: 7 short stories (5)
New flash fiction stories completed:  1 (3)
New submissions:  50* (36)
New markets submitted to:  21 (26)
Submissions still outstanding: 4
Writing blog posts:  56 (53)
*Plus two 'chapters' submitted to the Clive Barker project on deviantART
2012 was clearly the year of the submission. I think there's a couple of reasons for that. I have 20-25 stories that I'm comfortable sending out and there are now quite a few high quality markets that have quick turnarounds so I get the bad news and can submit elsewhere quicker than in the past. Most of those stories are sitting in the to-submit pile at the moment so the first thing I'm going to be doing next year is getting them all out into the wild again.
I did manage to wrap up seven new stories, mostly thanks to the unfinished drafts I had lying around on my hard drive but I'm not particularly happy with my overall word count. It is more than last year, but I didn't hit the goal I'd set myself – namely completing the rewrite of The Ghost Smuggler. That's partly due to the difficulty of balancing a job, marathon training and writing – a problem that isn't going away any time soon. I'll talk about how I've been dealing with that another day.
On the plus side I did have a record number of accepted stories and two of those are available online – that's going to be a tough act to follow.
Thanks for visiting, I hope you had a good 2012 and have an even better 2013.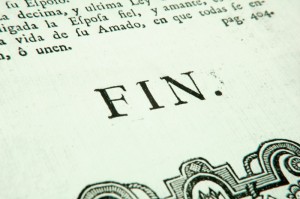 [Philip Harris]